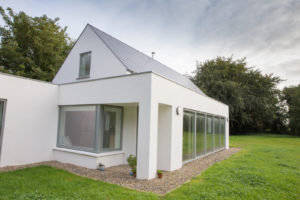 MG Contracts specialise in bespoke renovations, tailored specifically to you. We transform cold, draughty or poorly designed houses into modern, energy-efficient and attractive homes. We focus on warmth, comfort, energy-efficiency with a meticulous eye for detail. Let our team assist you in creating your dream home or extension.
We can transform your house into the home you've always wanted, by removing all the stress and worry, through our successful project management, allowing you, the client to focus on the excitement that a new build or renovation can bring.
MG Construction commit to regular and open communications with our clients, ensuring your ideas are turned into reality. Throughout your project we will provide you with face to face consultations both on and off site. We have a team of experienced Carpenters, Electricians, Plumbers, Roofers, Tilers and Landscapers. This allows all projects to run smoothly. Contact mark to run through your ideas and start the process today!